Reading is a skill, like learning to play the guitar or learning to skate! And just as kids need a teacher or coach to help them learn those skills, they also need coaches to help them in reading. Did you know as a parent there are some great ways you can help your child as they are learning to read? Check out the top three recommendations from Teachers on Call for helping new or struggling readers!
1) Build Strategies During Reading
New and struggling readers often stumble over new words. But that stumbling is ok! It's like stretching a muscle or practicing a musical scale.
Here are some great strategies with visuals that you can work on with your child.
Have your child read out loud to you and when they get to a new word, try one or two of these strategies out. Keep trying new strategies every time you read, but don't try them all at once. Reading should be pleasurable and doable, not overwhelming or frustrating. Check out our post on how to find the right reading level and book here
Review this reading resource sheet from one of our online English tutors.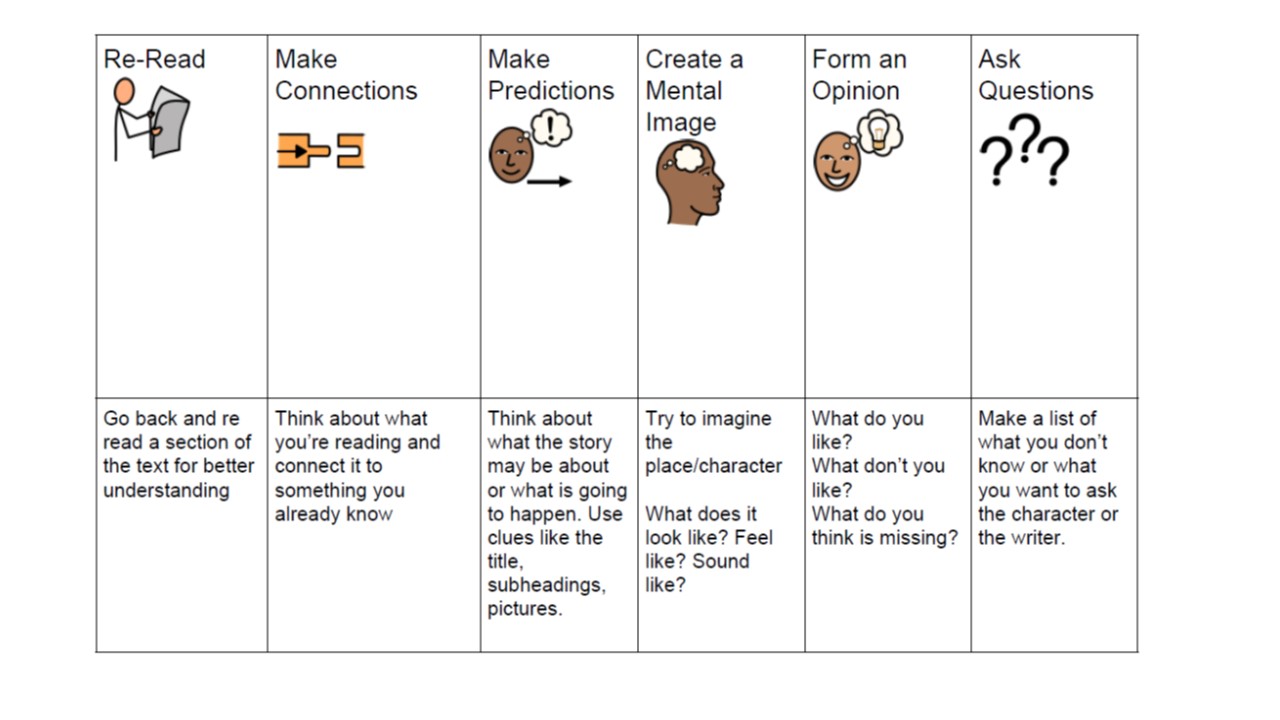 Another simple but really helpful strategy during reading is to help your child "own" the book. Get them to hold it. Get them to point to each word, either with their fingers or if you want to make it seem more active, use a little popsicle stick with an arrow. Looking at the page one word at a time makes it feel less overwhelming. You can also then use that popsicle stick to cover up parts of the word to help them break it into syllables they can sound out. It seems simplistic but you wouldn't believe how helpful it can be to make the reading more tactile. Touching words and moving along the page are also great memory tools.
2) Practice Phonics and Decoding
Every reader benefits from using phonics, but especially those readers who are just starting out. Phonics relies on sounding out words by breaking them into smaller pieces and then putting them together. A lot of struggling readers have learned to read by memorizing and sounding out the words. What happens then is that as they read harder texts and don't recognize new words, they get discouraged faster. In contrast, a reader who knows phonics skills can decode or work out new words at any level.
Here are some ways you can help your child use decoding strategies: practice using pictures with words, chunking words, and focusing on rhyming and sounds in a text. That's why many early elementary teachers teach reading with rhyming poems!
There's also a lot of engaging phonics videos out there that our online tutors recommend.
Try one of these:
Scratch Garden on YouTube to see their Phonics playlist
Want more information on phonics? Here's a great resource from Scholastic on how to do phonics at home.
3) Play Reading Games with Sight Words

Sight Words are those words that don't follow the usual phonics rules but that appear in reading all the time. Think: knee, laugh, eight. Although we want our kids to have reading strategies rather than memorizing, practicing sight words appropriate for their grade can help them recognize more words and build confidence as they read. You can find a list of Sight Words by grade here: Dolch Sight Words

The best way to learn sight words is through play.
Here are four easy ways to "gamify" sight words:
ZAP! You may have seen this game in our post 5 Math Games for Children at Home . Take a list of sight words or words your child commonly struggles with. Put each word on a popsicle stick. Add 3-5 sticks that have the word Zap! on them. Then put them all in a cup. Players take turns reading each word. You collect the ones you read/try to read, but if you get Zap! you lose your sticks. The person with the most sticks at the end wins. Our online tutors love this game too. Here's an editable google slide you can use to play the game with your child. Just type in the words you want to practice, then hit "present" and click on the sticks to play!
Go Fish! Sight words are also great to write on a deck of cards - any card game like Go Fish or Snap becomes a reading game if you have to say/match the word instead of just the number.
Create and Spell. Take 3 or 4 sight words and practice spelling them in creative ways -  "write" them in playdough, in different colours or with magnetic letters. With magnetic letters, you can buy inexpensive ones at a dollar store and use your fridge or a cookie sheet as your practice board.
Build with them! Write sight words on blocks - Lego or Duplo or inexpensive dollar store ones. Have your child build with them and try to construct sentences. Again, anytime you can "touch" a word or do something tactile with it, you are more likely to remember it.
Snakes and Ladders. Print out a blank Snakes and Ladders template, and then in each square, write a sight word.  Or, try this fun Google Slides version created by one of our online English tutors! Just hit present to play. We're providing you with a sample Grade 3 Sight Word Game, and a Blank Template you can edit. To play, follow the regular snakes and ladders game rules, but as you play, any word you land on you read.
Though reading can sometimes feel daunting for new and struggling readers, there is nothing more rewarding than seeing your child's eyes light up when they conquer a new word, or are able to read their favourite story to you. If you want more support with helping the readers in your house flourish, contact Teachers on Call to learn about our services!
Related Articles View All
Teachers on Call has assembled the 2024 Forest of Reading nominated titles into one easy list to support literacy.
Movies and films provide an opportunity to elevate student learning and well-being in and outside of the classroom.
This Hooked on Books series features author/illustrator, Peggy Collins, covering the topics of courage, autism and neurodivergence.