This month, our Hooked on Books author/illustrator is Cinders McLeod! She has translated her passion for financial literacy into a series of books for children between the ages of 3 to 8, with the aim of getting them interested and "invested" from an early age. Read on to benefit from Cinder's advice on equipping families with knowledge, confidence and skills to manage their personal financial well-being.
What is Hooked On Books?
Our team at Teachers on Call loves to read and encourage students and their families to do the same. With Hooked on Books, we introduce our community to the latest children's book with a behind the scenes author interview to learn more. There is also a chance to win the debut book in a social media giveaway, with a grand reveal of the winner(s) by the featured author themself. A large focus is introducing readers to Canadian authors and illustrators from coast to coast with a mix of emerging and well-known literary talent including Chris Ferrie, Jess Keating and Barbara Reid – just to name a few.
About Our Author/Illustrator: Cinders McLeod
Cinders McLeod wrote and illustrated the Moneybunny Books Series comprised of EARN IT! SPEND IT! SAVE IT! GIVE IT! Cinders is also a recorded singer-songwriter-double bassist, a Gaelic language student, and a mother of two. She lives in Toronto, Ontario.
---
Thank you for entering our Moneybunny Books giveaway!
A big thank you to everyone in the Teachers on Call community who entered our giveaway to win a 3-book package, courtesy of Cinders McLeod and Penguin Random House Canada!
Click on video to find out our winner, selected by Cinders personally!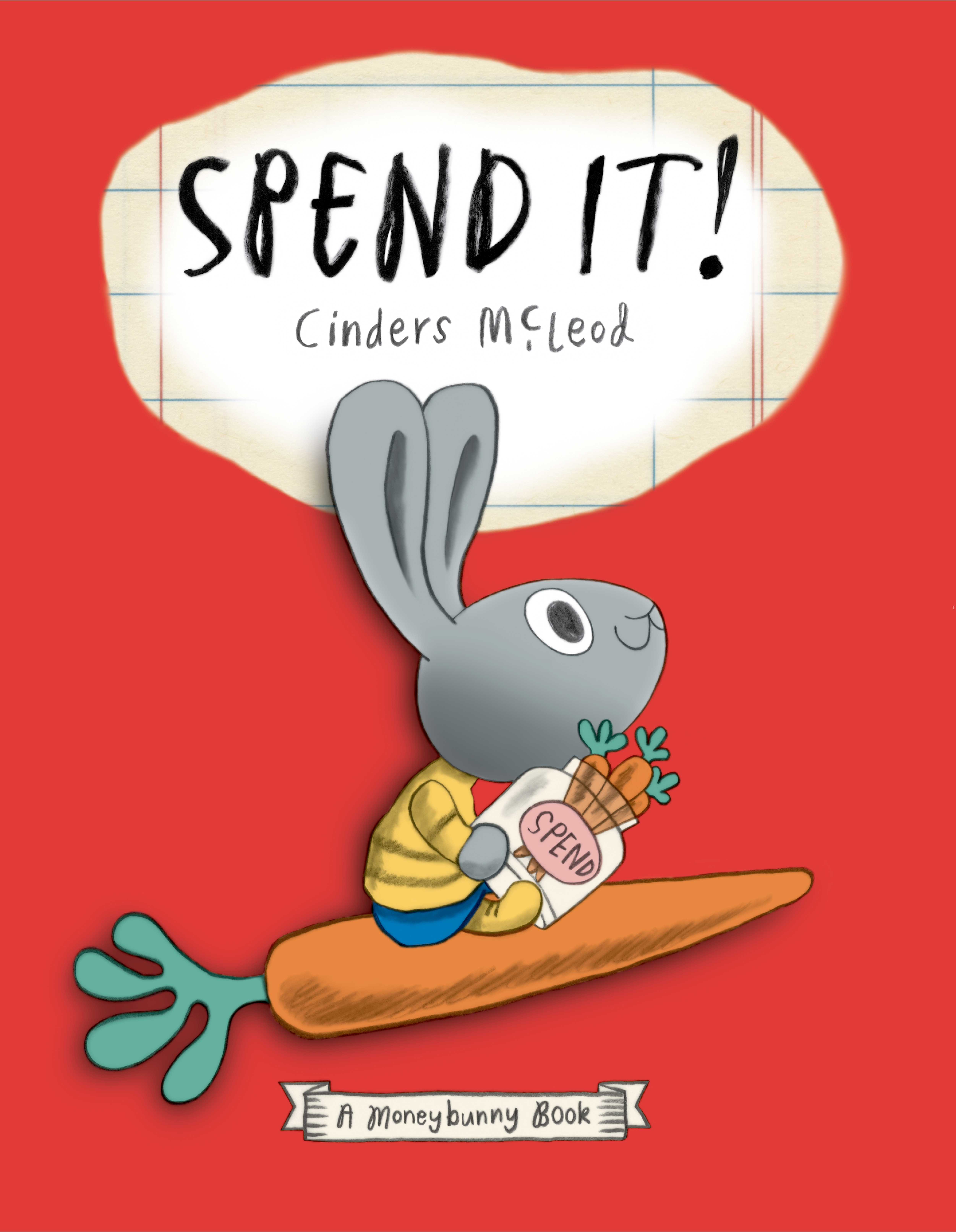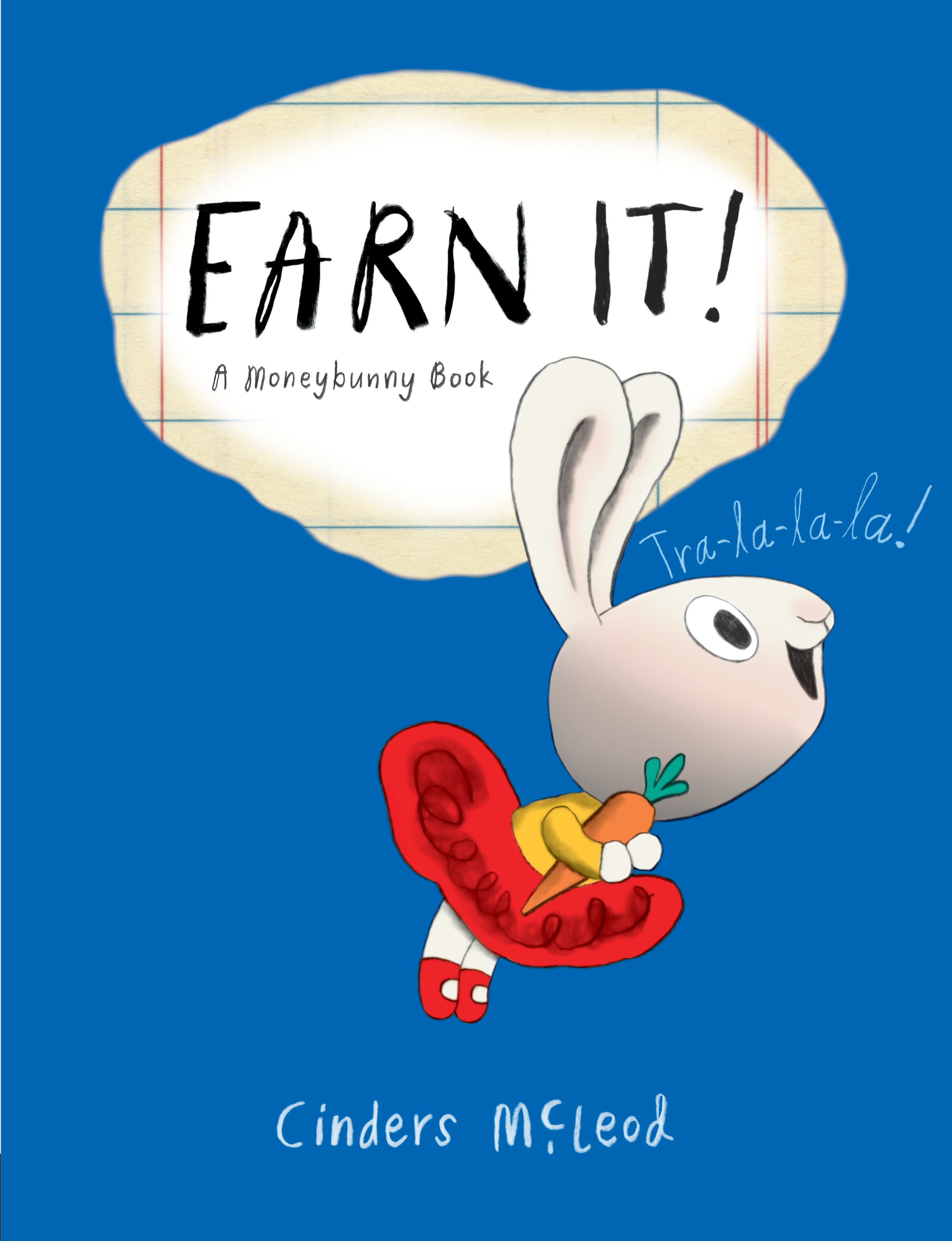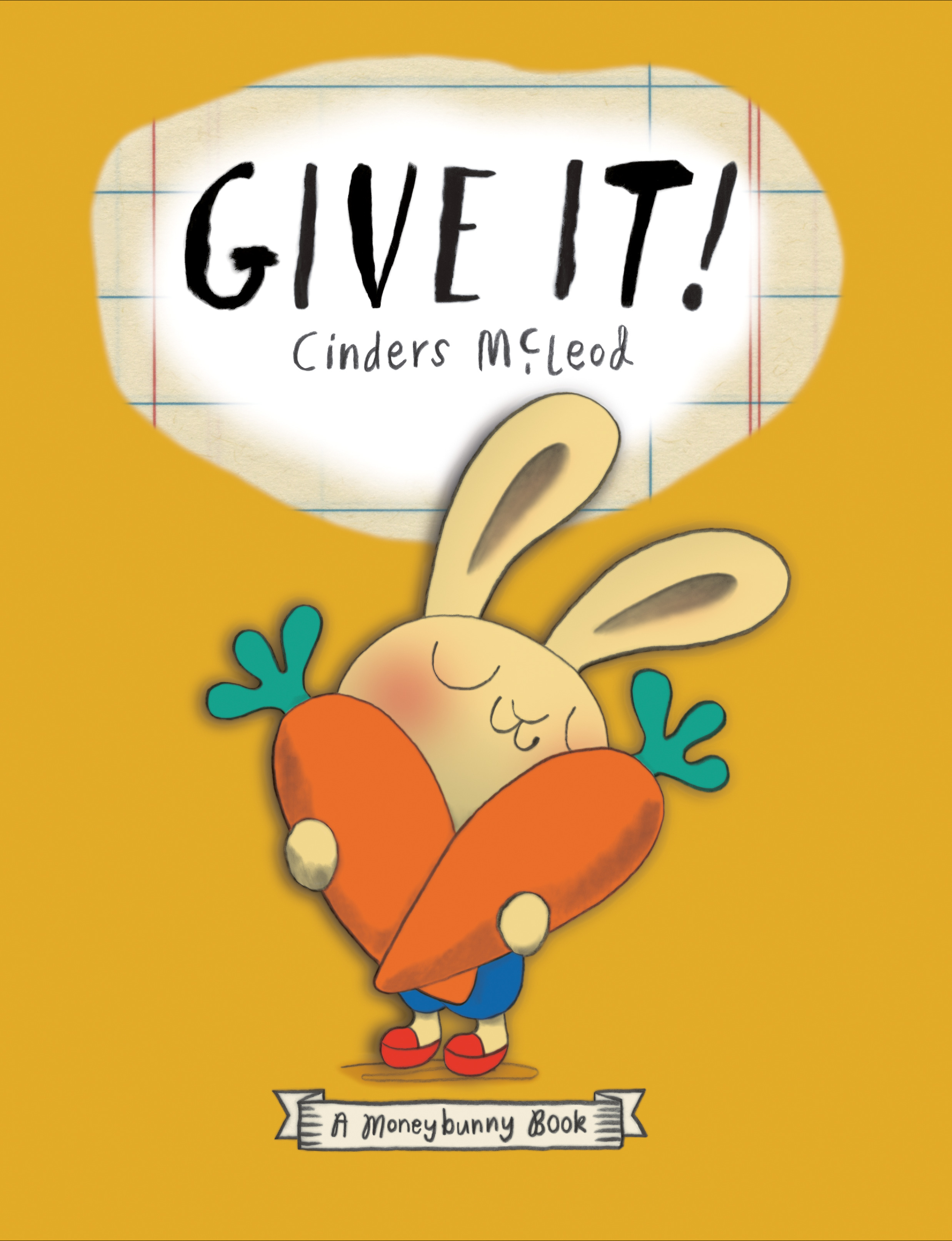 An Interview with Cinders McLeod
While Financial Literacy Month in Canada is officially in November, our team believes this topic is important all year-round. Financial literacy is an important subject for students to be exposed to from at a young age, but often falls by the wayside as families are frequently busy or believe that it may be too early to begin.
It may surprise you to know that children as young as three can begin learning about money, and right now is a fantastic time to start. That's why this month we're utilizing Hooked on Books to showcase the Moneybunny series by Cinders McLeod, and she's given us a great interview that is wonderful food for thought.
Read Cinders' answers to our questions!
How did you become interested in financial literacy and money matters?
A combination of circumstances including being a freelance political cartoonist, double-bassist, writer; being self-reliant, a single-mum, and drawn to traditionally male professions; all those choices left me with no choice but to learn how to be good with money.
Fast forward to the 2008 recession. I read many articles on how we're failing our kids by not teaching them about money. That, plus my early, difficult and misguided beliefs about money, and knowing I could have done with my books when I was a kid, told me what I had to do next. I wanted to help kids understand money by de-mystifying it, having fun with it, painting the big picture, exploring big money concepts, like earn, spend, save. I wanted to help them have happier lives by teaching them that money can be their friend, and that they can go anywhere with. I could have accomplished so much more, and been so much happier, if someone, or something, had been there to help me understand money, someone I could have talked with. So, I took a leap in faith, and left the newspaper world where I had worked for twenty years, and started my Moneybunnies project. 
How early can children start to learn financial literacy?
I believe it's never too early to teach children about money. But be sure be sensitive and watch and wait for clues. And the clues sometimes come in questions which need to be answered with sensitivity and awareness.
But also, be on the lookout. Sometimes kids don't voice their questions, or concerns, for  variety of reasons. I speak from personal experience on this one. I have many, difficult early childhood memories. Some stemmed from living, as I perceived it, "on the wrong side of the tracks,", some from having absent parents. My dad worked nights, my mum was a primary school teacher, studying at night for her B.A. They were always busy and tired, and out of love and concern for them, I tried to work as much as I could for myself.
I was about six, when I became aware of THE BROWN LETTER MONSTERS (bills) with Cyclopes' eye (window). I knew they weren't like the 'nice' white envelope letters. I watched THE BROWN LETTERS pile up on the radiator by the door. THE BROWN LETTERS made my parents anxious. One day, I confided in a trusted neighbour. She told my mum. My mum got mad at me for telling our neighbour about our money troubles. I learned early on Money is anxiety. Money is a secret. You must not talk about money.
The Moneybunny Books are for kids 3-8.  And they get it because they are smart and I don't complicate money. I paint the big picture. I kid around. I hear stories from parents all the time - showing the books' teachings are sinking in, like not spending all their allowance every Saturday on junk and saving it up for something really important to them.
What should adults know that might help them understand why teaching financial literacy earlier is so important?
Adults should teach kids about money early is because that's when their kids start wondering about it. Just cause they're young, doesn't mean they aren't aware of the world they live in. The awareness is there. And it's our job and duty as parents to participate in their worlds, and guide them in the right directions. Participate, Protect and Provide: The United Nations' 3 P's of Birthrights. This isn't just a matter of what's important to teach. These are a child's birthrights.
For kids (and adults!) of any age, what's the most helpful financial concept to understand, and why?
So many ways I could approach this answer! I think the most helpful financial concept I came to understand, late, but not too late, is that money is your friend. You can go anywhere with money. And if you start with that positive view of money, you're more likely to have a good and happy life.
The other helpful concept is stop and think. Take time to work things out, to plan, to recognize what's really important to you and then move on. In each of The Moneybunny Books, there is a graphics spread, a think-bubble chart, where the young bunny takes time out, simply, to think. You could say, it's a meditative approach to money. Many parents tell me they copy these charts out, and using counters, help their children consider what they would do.
It's not bad to want any of the things that the Moneybunnies want (to be rich and famous, to spend, to have one's own place, to want to save the world). My books are not my staunch grandfather's books of judgement. But sometimes, it's best to, spending a little thought first, before spending your money.
My favourite line in the whole series is when Sonny's mum suggests "let's give this a little more thought," and Sonny exclaims "I DON'T WANT TO THINK! I WANT TO SPEND!
Many adults don't actually feel comfortable with their own finances. Is there somewhere they can go to learn more for themselves?
Yeah. To a comfy and quiet space. Then ask yourself what is it in my life, in my childhood, education, marriage, or whatever, that led me to have this uncomfortable or complicated relationship with money? And then ask yourself how would I like it to be. Breathe and let the answers come. Then ask where might I get support in figuring this out. Breathe and let the answers come. Support may come from a good friend, a good accountant, a good book, or a trusted person's recommendation. But get to the root first. And then, have regular dates with your accounts. I do. Once a month, sometimes twice, where I take account of my life, and where I'm going and where I want to go and how to get there. I talk to my finances. They listen and suggest ideas. We dream. My finances would never dream of running ahead of me. We always walk side by side. BFF. Best Finances Forever. But, whatever your approach, make getting comfortable with your finances a gentle priority.  Your children depend on you to sort this one out.
For fans looking to expand their financial literacy knowledge, follow along at www.moneybunnies.com 
Related Articles View All
Teachers on Call has assembled the 2024 Forest of Reading nominated titles into one easy list to support literacy.
Movies and films provide an opportunity to elevate student learning and well-being in and outside of the classroom.
This Hooked on Books series features author/illustrator, Peggy Collins, covering the topics of courage, autism and neurodivergence.