Teachers on Call is celebrating Pi Day with these fun at home math activities.
March 14th, otherwise fondly known as Pi Day (3-14) doesn't always fall on a school day. Your child's school may have a few math activities planned in advance, but Pi Day is a great event to celebrate at home too! These 3.14 ideas are age-appropriate for everybody, can easily be tweaked to make a little bit more challenging, and are lots of fun!
Get your aprons on and make Pizza or Pie
A pizza pi or a regular pi pie – or even both! – is a fun and delicious way to demonstrate some practical math in the kitchen. It's also a great way to practice some fractions and the terminology of the parts of a circle, for older kids. If you make a cut from the middle to the outer edge, is that a radius or a diameter? Can you cut a sector that's 1/6th of the whole? And you might want to make sure that your child doesn't decide to cut any chords!
Make this super easy with either fresh pizza dough from the bakery section of your grocer or with premade pie-shells from the freezer section.
Have a memorization contest – who can remember the most digits of pi?
The record holder for memorizing the most digits of pi was a VIT university student in India, Rajveer Meena. He recited 70,000 digits in 9 hours, 7 minutes (while blindfolded) on March 21, 2015. Isn't that amazing and crazy?
We don't expect anybody to try to memorize 70,000 digits of pi to break the record, but it might be a fun game to play at home! How many digits can you memorize? 10? 50? Even perhaps 100 digits?
Enjoy some pi-ku
What is a pi-ku, you might be wondering? We're glad you asked! Your child might already be familiar with haiku, which is poetry written in three lines (5 syllables, then 7 syllables, then 5 syllables again). A pi-ku is a poem written in three lines but with 3 syllables, then 1 syllable, then 4. Allow us to show you an example!
Pi Day's great

fun

for me, and you!
The .14
A math holiday would hardly be complete without miscellaneous math fun, and Pi Day is a great opportunity to break out pi puns and math jokes. Younger kids love puns, because the humour involves word play that's easy to follow along. Jokes and humour are an incredibly important part of language development for kids, teaching them both the rhythm and format and then introducing children to the mechanics of why some wordplay becomes funny. This vastly improves their technical grasp of communication, even when occasionally they don't fully understand the humour. So break out those dad jokes and puns – and challenge them to understand (Bonus reading, you might really enjoy this article from The Atlantic about Why Kids Tell Weird, Unfunny Jokes).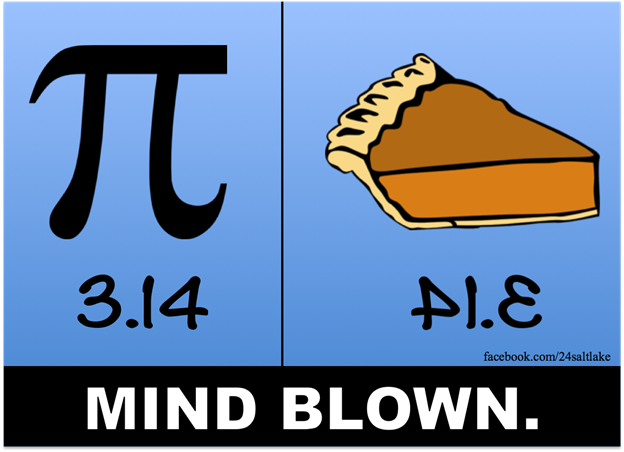 For dozens of counting and math activities you may want to also add on for children who are younger or older, check out resources like Pinterest!
Related Articles View All
Joanne Sallay from Teachers on Call, shares information on elementary EQAO assessments for grade 3 and 6 students to best support families in understanding the process and next steps.
Liking STEM activities is the first step towards children learning to excel in them
Teachers on Call has prepared a list of different March break camp options near you.