With the March Break coming up fast, it's time to start planning activities to keep your child engaged over the short break.
One of the best ways to pack some education into the spring break fun is to try STEM-related activities. STEM stands for science, technology, engineering and mathematics, and focuses on combining these four areas into a powerful learning that connects to real-world experiences.
Our friends at Indigo make it easy to foster your child's interest in STEM during March Break with blocks, books, and DIY activities that open up possibilities to budding inventors and engineers. We've gathered a few of our favourite choices, and Indigo is offering them all to one of our lucky readers!
With the LEGO BOOST Creative Toolbox kids can customize and build their own talking robot friend named Vernie. An extra neat feature is that Vernie responds to voice with facial expressions that directly correlate to it's mood. The LEGO BOOST is a great way to encourage your children to participate in STEM, as they complete fun activities and code their own robot friend.
Making slime is all the rage these days, and this book that includes over 100 Slime recipes, that don't use Bora, won't disappoint sticky-loving kids. Creating slime is an amazing STEM activity that allows children to explore chemical reactions, different properties and perform tests. The Ultimate Slime DIY Tutorials book offers so much fun for over the March Break.
This wonderful book is about the inquiring minds of children and is a direct celebration of STEM. Follow along as Ada Twist and classmates open the conversation about gender roles and bring a very welcome perspective into women and science.
Klutz: Make Your Own Bath Bombs
Kids can scientifically transform their bathtime by learning the science associated with creating the best fizz-including chemical reactions. Using different molds, children can mix together ingredients to create colourful bath bombs.
Gumball Machine: Build a Machine that Really Works
Little engineers with a sweet tooth will enjoy the freedom to create their own working gumball machine using easy-to-follow instructions that show kids how parts work together to create a machine.
Iggy Peck's Big Project Book for Amazing Architects
This is the ultimate STEM book for kids, with over 40 fun design and STEM projects, from doodling and drafting to blueprints and building. Iggy Peck takes little readers on a fun adventure with a unique mix of art skills, science and technology to create some stable structures. This activity book will give children the chance to invent new gizmos, design dwellings, imagine a new cityscape and more.
We've partnered with Indigo for #KidsBreak this year, with an #IndigoKidsBreak prize pack to keep kids having fun while they are off school. Value approximately $325.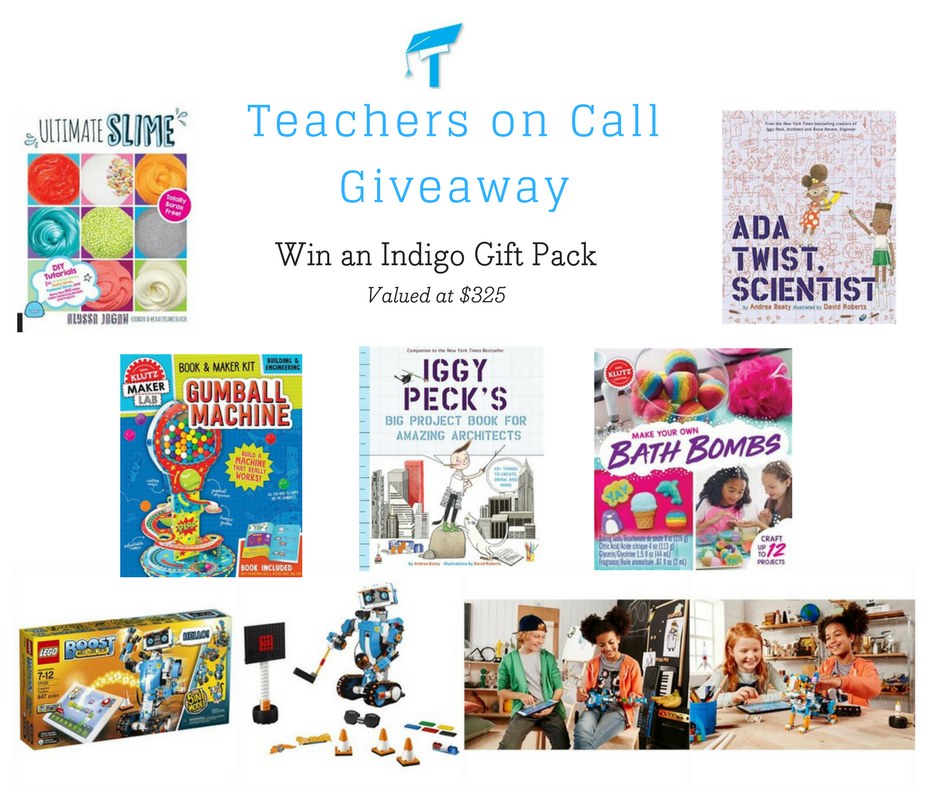 Entering is simple. You can win the Indigo prize package of all our favourite items  by entering below! Contest is open to people living in Ontario, and ends March 8th.