With the focus in schools today on science, technology, education and math (STEM), many modern toys are catering to this trend. After all, STEM gifts provide much more than entertainment. They offer opportunities for children to develop problem solving and critical thinking skills.
Here are five educational gift suggestions that kids will love to unwrap:
1)  VTech Brilliant Creations Genius Junior Laptop
Adults will feel good about giving preschoolers their very first laptop. It promotes comfort with a device they see their families using from a young age, and gets children comfortable using the working cursor mouse before beginning school. This mini computer has 80 learning games and is bilingual.
2)   Tile
For a cool tech item, check out Tile, the personal item tracker. Many adults depend on it for locating their keys and other belongings. It's also a great present for students of all ages and can be used to track backpacks, computer cases, and sports equipment – just to name a few items students don't want to misplace.
3)   Instax Mini 9 Camera and Instax SP-2 Printer
The holiday time is about making memories with friends and family. Youngsters will like taking pictures on the spot and watching them develop. Families will also love the ability to print photographs immediately from their smartphone or tablet with this printer. There are so many creative options over the holiday season to use this gift. Create your own photo station at your next holiday party and give your guests their picture to take home.
Any building enthusiast will love the opportunity to expand their creativity and put their budding engineering skills to use with this motorized 121-piece gear set. It includes flashing lights and a power motor which introduces children to architecture and secures their knowledge of STEM concepts such as cause-and-effect.
Perhaps you've heard of 'loose parts' learning experiences at your child's school? This treasure chest is a perfect example as it's full of a variety of wood shapes including dowels, spindles, blocks and petal-like shapes. Children will be inspired by the playful, open-ended possibilities that encourage problem-solving and lead them to natural explorations. Those with an artistic flair will be asking for paint and glue and turn this STEM activity into one which includes the arts (STEAM).
What would you add to the holiday shopping cart?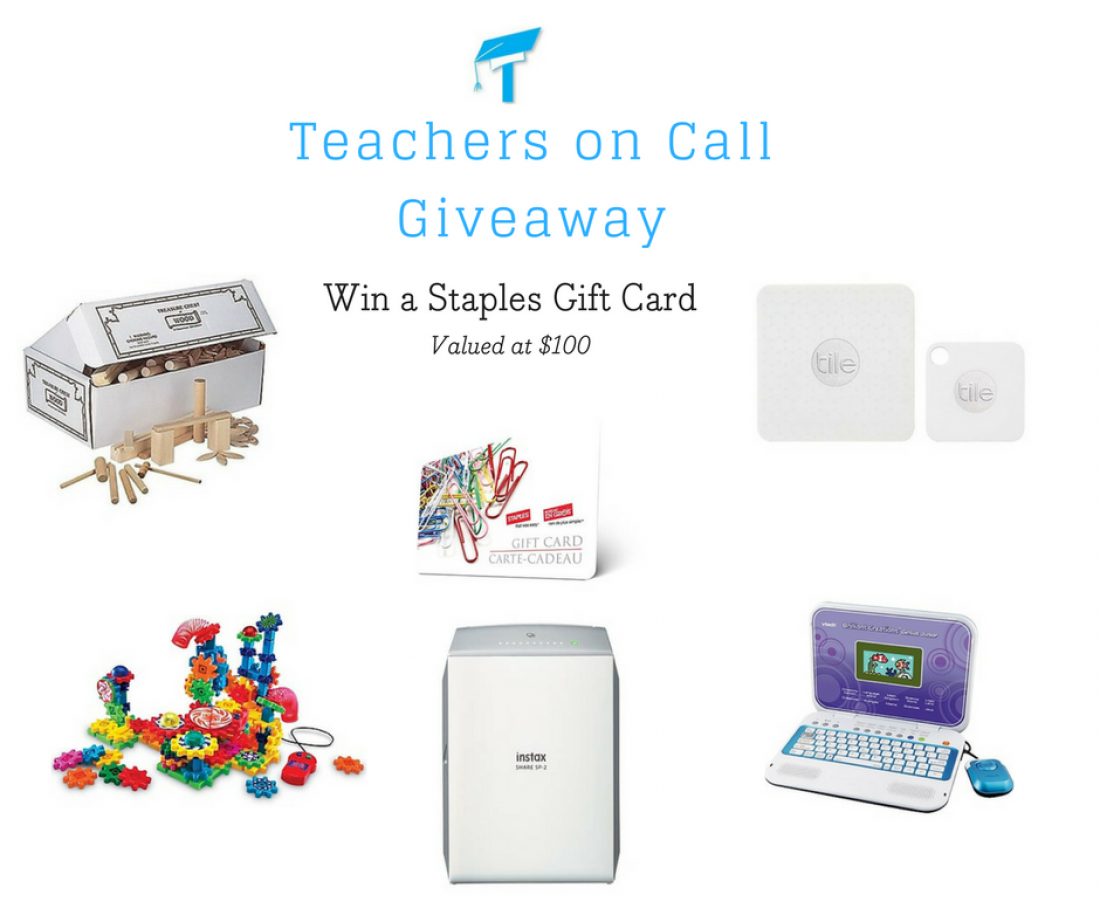 We've partnered with Staples Canada for a giveaway that's just in time for the holidays!
You can win a Staples $100 gift card by entering below! The contest is open to people living in Ontario and ends December 19th.