After school time can be tricky for families after a long day.
We have a few suggestions and some great items through our October giveaway to make the after school hours happy for the entire family.
Take breaks outside
After a challenging day of school, students require time to refresh prior to tackling homework and assignments. Take advantage of crisp fall weather and suggest students get some fresh air by walking home from school, heading outside to play, or engaging in an outdoor extracurricular activity.
Stay hydrated
Whether on the go or taking a break at home, kids can keep hydrated with a warm or cool beverage with a stainless steel S'IP water bottle.
Educational activities
Consider planning a dedicated time after school for your child to engage in a relaxing activity (that can still be educational) such as reading, drawing, or STEM focused like the Grow N' Glow Terrarium.
We've partnered with Indigo for a fall giveaway, with items for both kids and parents. Value approximately $200.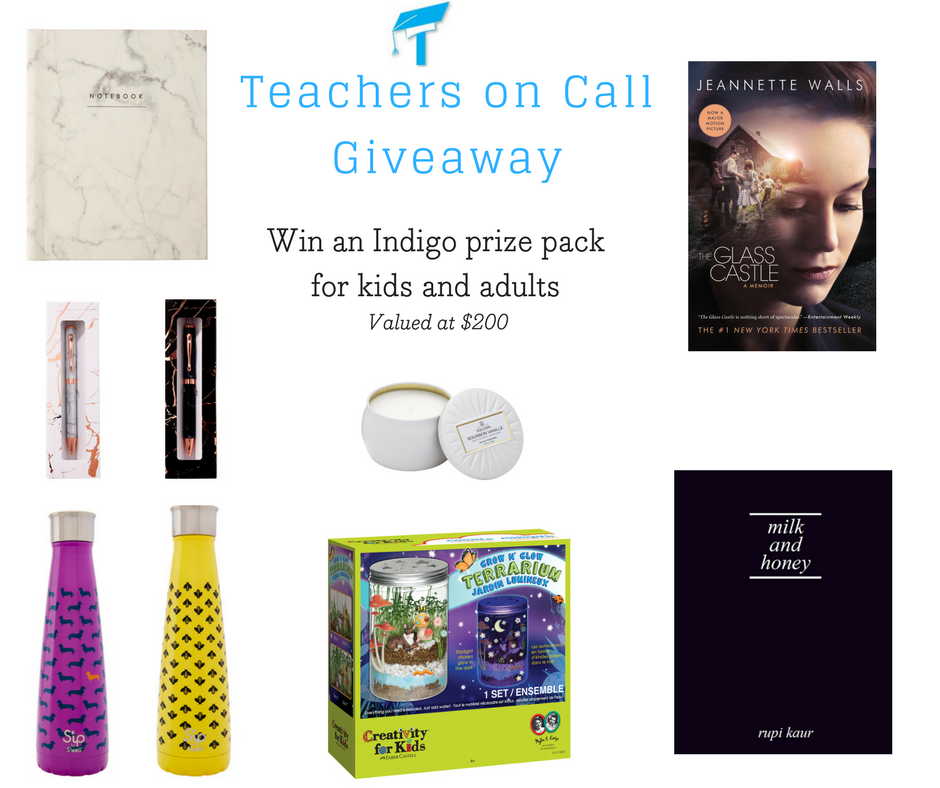 For the kids:
For the adults:
1 Notebook
2 Boxed Marble Pens: white and black
2 Books: Milk and Honey and The Glass Castle
Entering is simple. You can win the Indigo prize package by entering below! Contest is open to people living in Ontario, and ends October 23rd.