With winter break coming up, you may have started holiday shopping, or at the very least begun thinking about what to get the teacher that your child adores. Here are some gift ideas that educators will love – and there is truly something for everyone!
For anyone active on social media, it's apparent that parents are on the hunt for teacher presents and are looking for inspiration on what to get.  It's not surprising as teachers spend A LOT of time with our children, likely the most time after family, and with great impact on their lives. I also spend a lot of time with teachers, professionally and personally, as both the president of Teachers on Call and as a mother of 2 elementary-aged students.
How to pick & what to get
So, wearing both hats, here are my thoughts on how to pick the right gift, as well as what teachers need and want. Pro tip, most teachers do not need another mug! For how to pick - in business there is a popular customer service phrase, "know your client". I believe the same philosophy can be used here. "Know your teacher" to help pick a personalized gift. Ask your daughter or son for ideas, after all they know their teacher best, and it's a great opportunity to involve them in the process!
For what to get - here are some of my suggestions ranging from supporting local to supporting large businesses (after all major organizations employ local people!). While appreciation gifts tend to be directed to early childhood educators who support our little learners in nursery, daycare, before and after school care programs as well as elementary and middle schools, the final recommendation on this list would truly be appreciated by all teachers up to high-school level.
Something to benefit the classroom
If you're looking for a gift that gives back, you may consider something the teacher can use in the classroom to help other students (often, these things come out of the teacher's own pocket). Children's picture and chapter books for the class library with a personalized student inscription inside the front cover is great. Make this local by shopping at an indie bookstore which can be found from the Canadian Independent Booksellers Association with this link to find one near you! School supplies are always appreciated, from arts and crafts to ordinary supplies like tissue paper. I hear through the grapevine that dry erase white board markers are gold!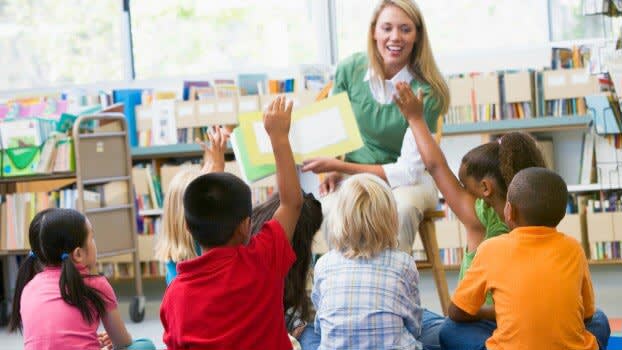 Hop on the DIY train
If your child has observed some of your teacher's favourite things, it's super easy to make something at any price point. One idea is to buy glass canisters with chalkboard labels and fill with baked goods that are either homemade or from a local shop. If your child has many teachers and you are looking to buy treats in bulk, Costco is an excellent place to find gourmet chocolate, candy and coffee (with a large selection of nut-free items both online and in warehouse). If your teacher is a fan of DIY projects and parents are pooling resources for a big ticket item, look no further than the Cricut Joy, described as your DIY best friend. This machine works magic to personalize and organize anything to make custom cards, banners, decals and more!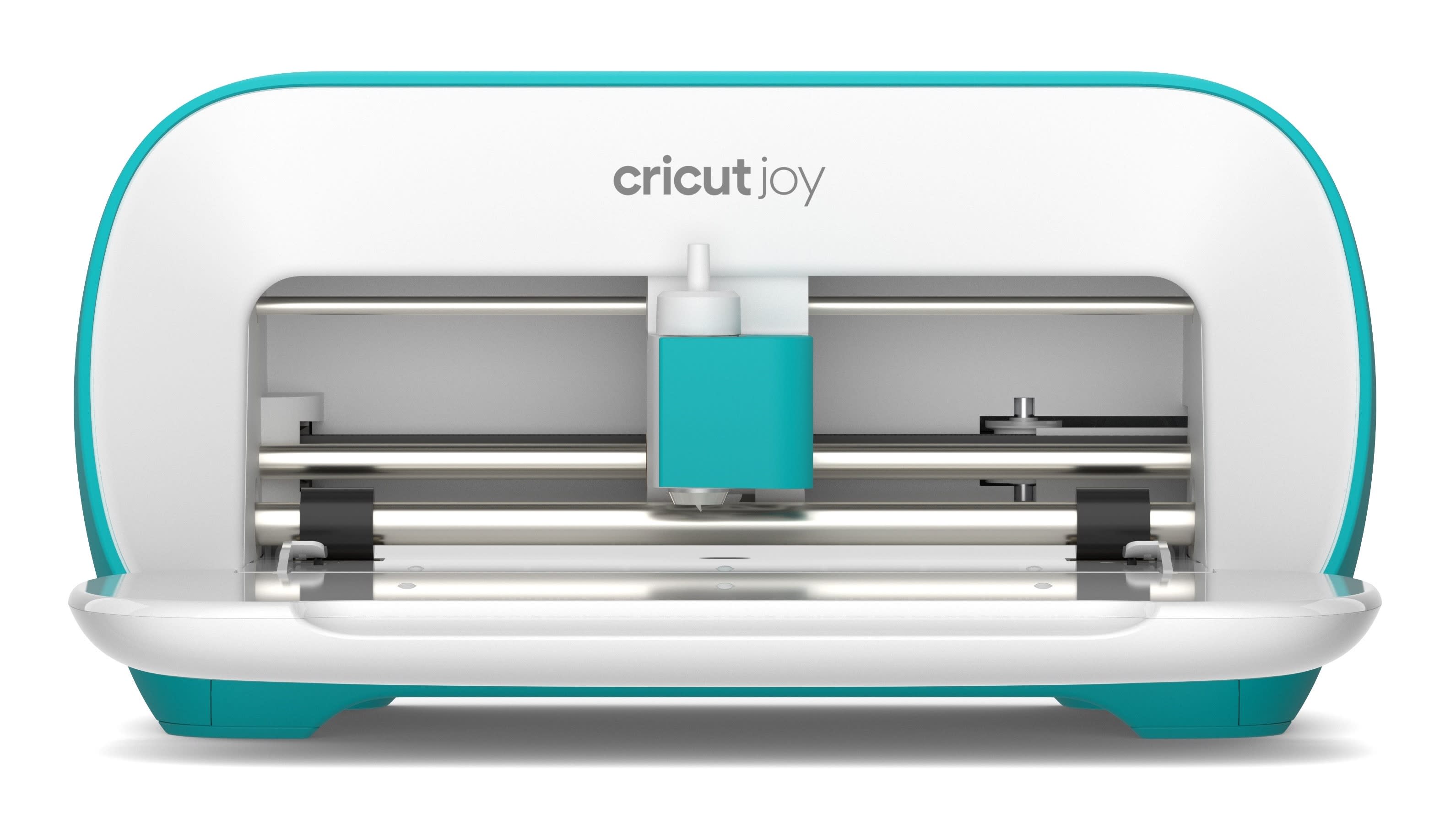 Geek out on organization
Teachers love to be organized as well as help students develop time management and organization skills. If you are looking for something personalized, consider teacher labels or stamps. These items are not only for students, but adults love them too.
Mabel's Labels
are a personal favourite, and you can even customize with the teacher's name and an apple! 
If you like this idea, we have a discount code - TEACHERSONCALL - for 15% off from our friends at Mabel's Labels. (Mabel's Label's stamps, masks, reflective labels and items already on sale are an exception from the discount).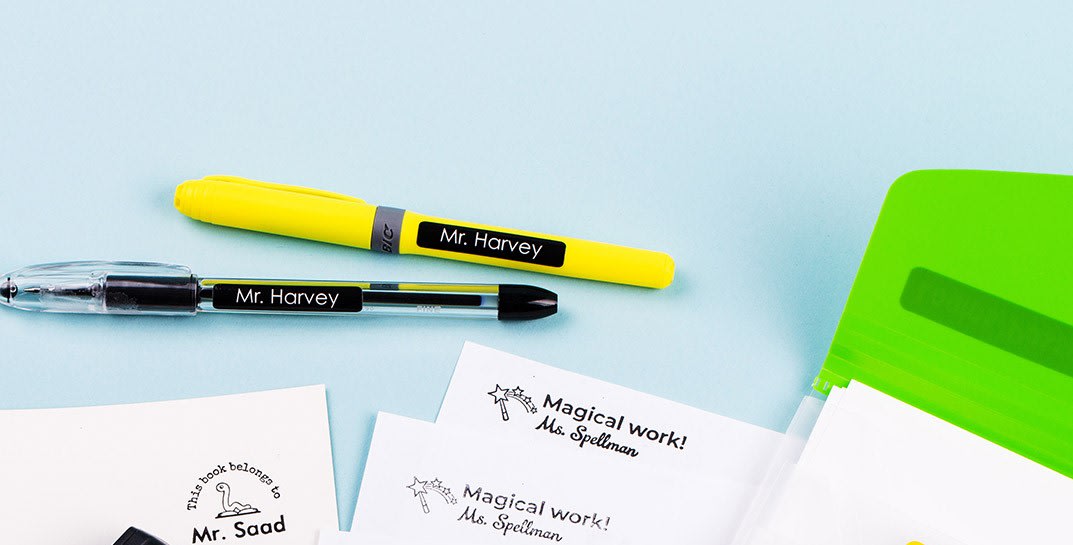 Support a cause though donation or purchase
Teachers value highly lessons around kindness, so a donation in their honour to a charity close to their heart will be admired. Another option is to purchase a gift where some or all proceeds are donated. For example, I Care About U was started by two Toronto sisters aged 12 and 15. These students impressively sell masks and sweatshirts with ALL profits donated to Food Banks Canada COVID-19 Response Fund. I personally bought 3 masks and wear them proudly to school pick-up and drop-off!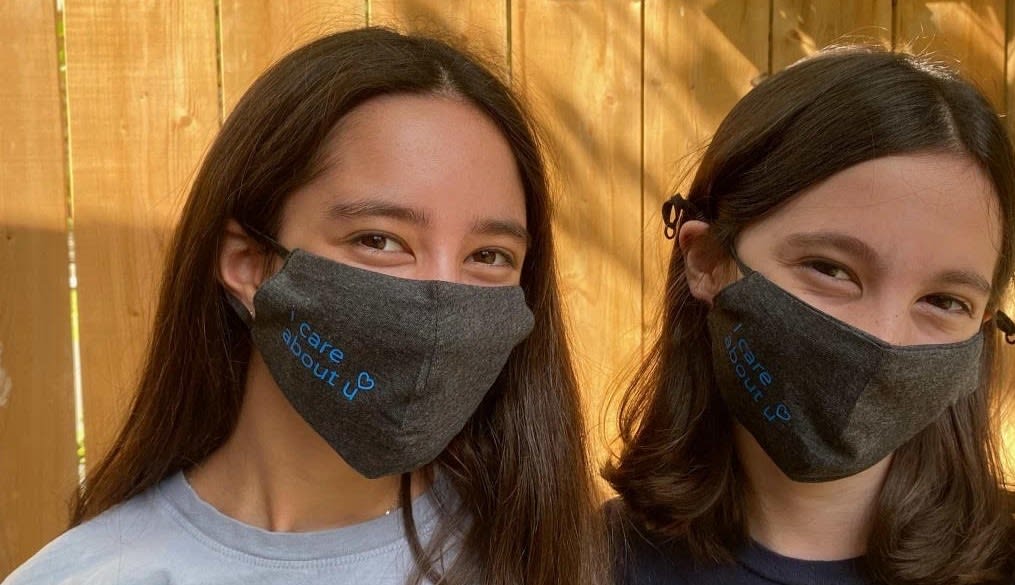 The trusty gift card is guaranteed to please
A gift card is a great choice for a teacher to purchase what they actually need or want. This is especially true when you know what your teacher likes such as a coffee of choice (with your child's help). If unsure you can always give a gift card somewhere that covers everything (classroom supplies and personal treats/wellness themed items) such as Staples. Funds can also be maximized on teacher appreciation days and through the teacher membership program. Gift cards are also easy to coordinate for a joint classroom gift. I recently discovered Happy Cards which come with "Happy" themed options and several stores to choose from on the same gift card. They can be purchased at a variety of locations and have no fees!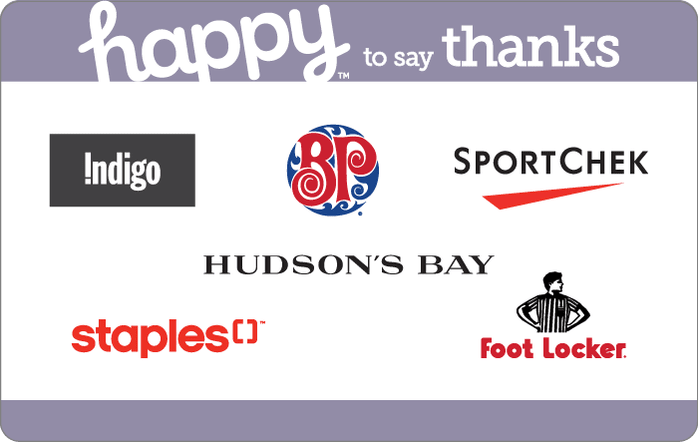 A handwritten note or digital card from the heart
The most treasured gifts for teachers are the ones that come with appreciation and thought. They don't necessarily have to cost anything at all. Handmade cards, thank you letters, or video notes are always a treasure, and make great memories. This can be done individually or collectively as a group if there is an organized class parent or student. It is a bonus if family members write a special message too. My son's class gave a digital slideshow last school year with each child making their own personalized page with a message, art or photo. The result was happy tears from their teacher!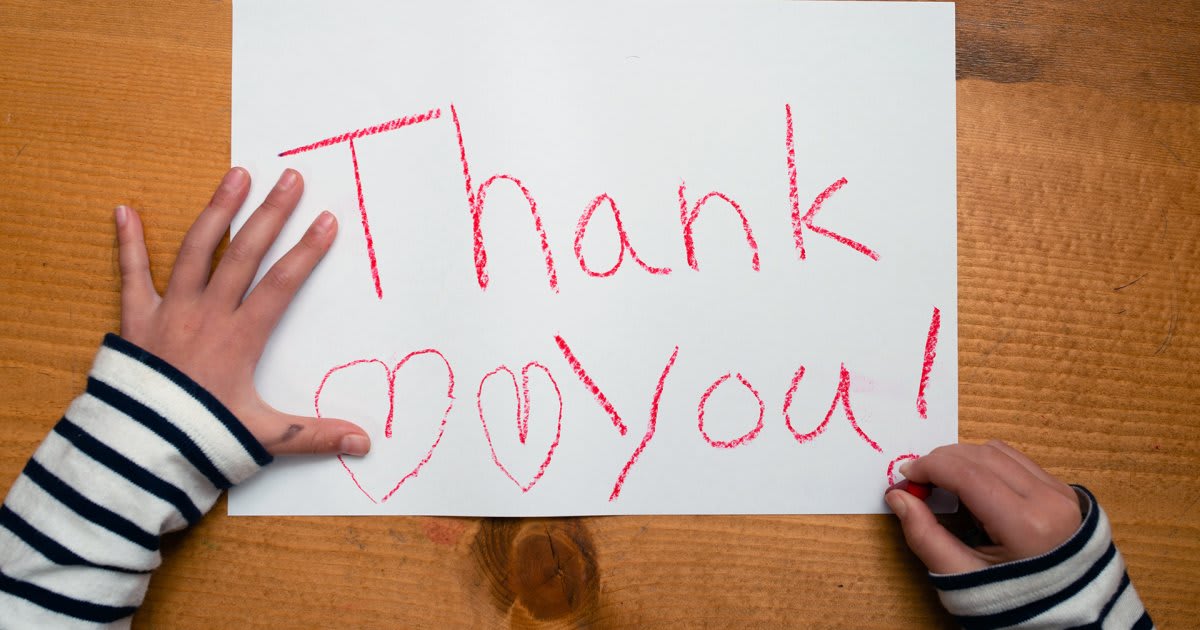 When in doubt, just remember one of the golden rules of gift giving – it's not about the monetary value, but the thought and meaning behind it. Happy Shopping!